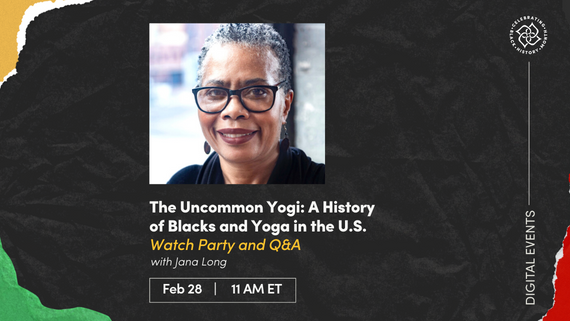 Join us for a live watch part of the groundbreaking documentary The Uncommon Yogi: A History of Blacks and Yoga in the U.S. We will be joined by documentary creator and the Executive Director and co-founder of the Black Yoga Teachers Alliance, Jana Long.
Her film traces the historical roots of yoga practice in black communities in the U.S. and highlights some of the yoga teachers who have emerged from the early 1920s into the 21st century. It also dives deep into the influence Black individuals and communities have on the practice, and stories that are far too often left out of yoga education and conversation.
After the screening, Jana will host a live Q+A, and attendees will receive helpful resources and guidance on how to integrate this important information into their yoga teachings.
**Content Warning: This film explores topics like slavery and suicide and depicts images of racial violence that may be triggering for some individuals.